Hotel reduces plastic waste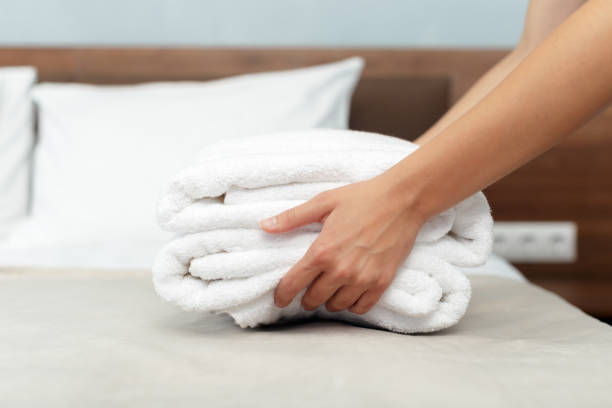 Cordis Auckland (by Langham Hospitality Group) strive to be an environmentally conscious hotel. They were the first EarthCheck platinum certified hotel in Australasia and take great pride in their commitment to environmental sustainability.
Cordis Auckland is located in the heart of uptown Auckland city, it is a 411-bedroom hotel comprising 10 floors of accommodation, 13 function venues, swimming pool, health club, award-winning spa, and two food and beverage outlets. 
"We continually strive to lead Langham Hospitality Group's efforts to promote sustainability in our business practices and we are always looking for innovative initiatives to lower our environmental footprint. We have been working on reducing our single-use plastics consumption in our property by either removing or replacing it with eco-friendly alternatives. We have already replaced our plastic straws and cocktail sticks in our Food & Beverage outlets with FSC certified paper straws and bamboo cocktail sticks. Our latest initiative was to replace our disposable plastic bin liners with a more sustainable option in all of our hotel rooms."
Cordis now use Ecopack compostable bin liners throughout the hotel. They say, "Ecobags have done a great job in providing us with high quality compostable bin liners at a competitive price and our housekeeping team have commented on how soft they are to use and the fact that it is a step forward for our environment." The hotel is now investigating how they can work with Ecobags to see what other sustainability initiatives can be achieved with Ecopack products.
Cordis describes themselves as an advocate for sustainability, committed to raising awareness, encouraging participation and training colleagues through their initiatives to minimise the effects their business has on the environment.
As part of the hotel's environment and social policy they have pledged commitment to:
Minimise their environmental footprint, preventing pollution and efficiently using resources such as energy and water.
Reducing waste send to landfill (increase diversion percentage to 75%) with initiatives like the soap recycling programme.
Eliminate or replace single-use plastic items by 2022.
Endorse suppliers who demonstrate product stewardship, local sourcing, and fair trade principles.
Keep up the good work Cordis!