Circular economy achieved via commercial composter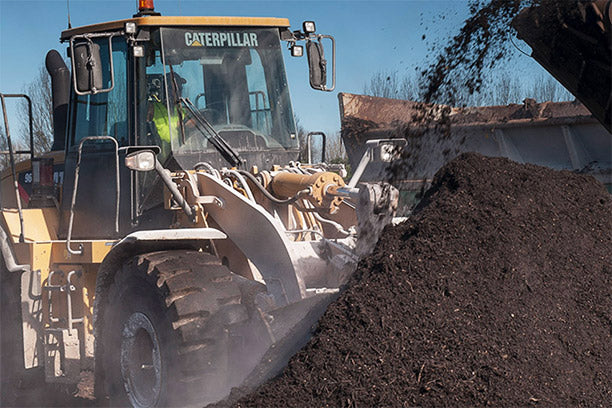 We ultimately want to encourage our community, and kiwi businesses, to move away from the 'take, make, depose' linear economy towards a circular economy where products are recycled or repurposed.
Our compostable bin liners, courier packs and resealable bags are made using GMO-free corn starch and are suitable for either home or commercial composting; they're designed with a circular economy in mind.
Currently 52% of New Zealanders say they compost at home but that leaves almost half the nation requiring outside assistance to compost. That's where commercial composters, like Envriofert, come in.
Envirofert process green waste and food waste to produce landscaping products, like compost, gypsum and specialty blends, which is supplied to farmers, growers and landscapers to improve soil quality and enhance their land's productivity.  
Many of the compost collection companies around Auckland, like the one we use, deliver to Envirofert, which is located between Auckland and Hamilton.
Envirofert have been receiving commercial and household food waste in ecopack compostable bags for the past three years. So, we asked Paul Yearbury, Envirofert's operations manager, to clarify how our products are working in with their organic compost products.
He said, "We have found, in the time it takes to make good high-quality compost, the Ecopack compostable bags have completely broken down and become part of the compost within 11 weeks. As plastic bags do not break down in the composting process we see Ecopack compostable bags as a good replacement option for plastic bags."
We're pleased to contribute to the production of rich organic compost, the advantages of which include:
Improved soil quality and crop yields
Enhances the efficiency of current fertiliser programs.
Better waterholding of the soil
Better nutrient availability and retention in the soil
Lowers soil borne disease pressure
Stronger, more resilient plants