Return of The Paper Bag!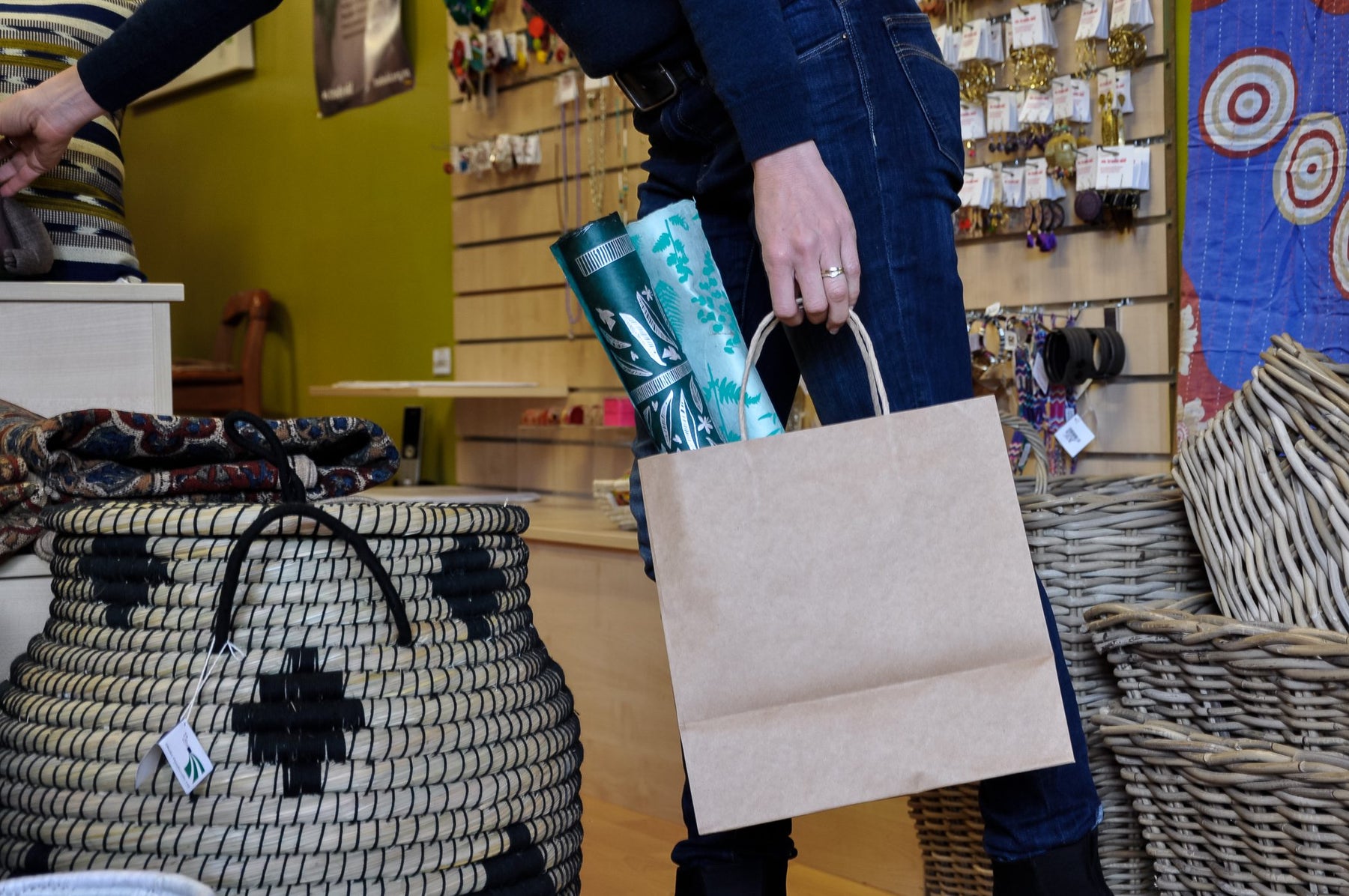 Let's take a minute to appreciate the iconic yet humble, the one, the only, paper bag.
While plastic bags have widely been recognised as the go-to 'shopping bag' for years, the ban of single use plastic bags in many countries (New Zealand now included!) has pushed the paper bag back into the spotlight; and it's easy to see why. Commonly manufactured with a flat bottom and gusset, paper bags offer strong support to heavy products, are easily branded and can be re-used, recycled or composted.
Invented in the 1850's, the paper bag has long been a popular choice for retailers, providing a brandable, safe and easy to carry packaging option for a huge variety of goods. From groceries to high end fashion, versatility is paper's strong suit.
Take a look at Ecobags Paper Retail Range, for example. We offer an excellent range of brown paper bags for grocery and retail, including traditional grocery bags, light weight paper bags and boutique style bags with either a punched out or twisted handle. With each of the four styles being available in a minimum of three different sizes, retailers have the opportunity to tailor their packaging to their product, which could mean less paper and less packaging in general, which is always beneficial for the environment.
Of course, Ecobags Paper Retail Bags are environmentally friendly in more ways than one! They have the ability to be printed with non-toxic inks, and they're made from FSC-certified Kraft paper. FSC stands for Forest Stewardship Council. This organisation helps set the standard and certifies responsible forests. They also help those forests thrive for generations to come, so when a product bears the FSC logo, consumers can be sure that it's a sustainable, responsible choice.
Overall, paper bags make it easy for consumers to be environmentally responsible. In our eyes, the ultimate life of a paper bag would be for the consumer to use the bag mindfully, reuse it multiple times and compost it at the end of its run. Made from all natural fibers, paper bags can break down and transform into nutrient rich soil in the space of two months, which can then be used to make your garden beautiful! Now, that's the ultimate life of a paper bag, but considering not everyone has access to a compost system, paper is also extremely simple to recycle; just pop it in your recycling bin!
Our bags can be custom branded with a company's message, as long as orders are over 200 bags. To check out the Ecobags Paper Retail Range, CLICK HERE