Go Green this Christmas with these eco-friendly tips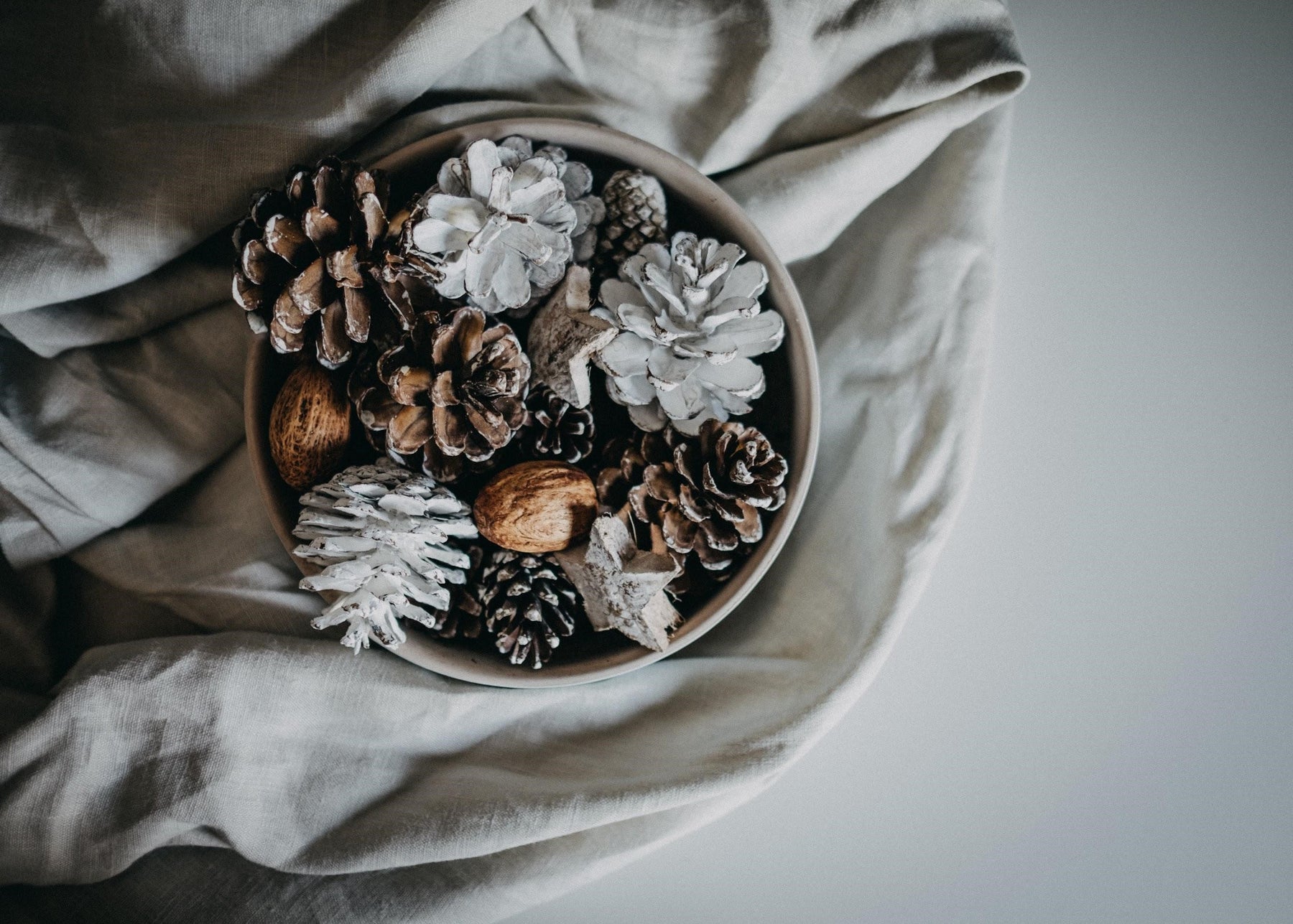 Did you know that Kiwis generate about 30% more rubbish over the holiday season? Yes, we agree that statistic is alarming. With all the extra presents, wrapping and food that's generated per household, you start to wonder how you could make an impact within your own family traditions.
Here's our list of 20 things you can do to go green this Christmas…
Utilise the outdoors for your decorations: Go and find some pine cones and branches to decorate your dining table, and make a wreath using leaves from your garden.
Get rid of tacky tinsel: Let's face it, tinsel gets everywhere and isn't that appealing. Be creative using ribbons, or find some natural lace trimming.
Get on Pinterest for inspiration: Not sure what decorations you could make with items lying around the house? Pinterest will be your best friend!
Be picky when choosing a tree: If you're going traditional, you've got the choice between natural or plastic. If you can't buy a real one from a local business, grab a second hand one from Trademe or even better use a potted tree.
Dispose of your tree the right way: If you bought a real one, pop it outside in a dry, covered space. Come NZ winter, chop it into firewood. The pine needles produce the best mid-winter Christmas smell!
Swap to fabric napkins: Buy some quality cotton or linen napkins for the Christmas day dining table. They'll look really lush and add great texture.
Bring a plate: If you're hosting and don't have enough plates, cutlery etc., actually ask your guests to bring some of their supplies along, or stock up at your local second hand store. Beats all the disposable stuff!
Be wary of wrapping paper: Paper with a gloss or film on them are hard to decompose over a pure card or paper, so watch out for all the shiny stuff. Try and look for wrapping paper that isn't already covered and stored in clear plastic too. We love the idea of using craft paper!
Reuse wrapping paper, bags and ribbons: Quite often it is easy to reuse these items, and you'll never know when they'll come in handy last minute. Keep a box under your bed!
Go for reusable fabric to wrap: We love the idea of having a colour palette and playing with texture, but you could easily pop to your local craft store and grab some Christmas-themed goodness. 
Shop local for gifts: Not only do you keep your community running while saving on fuel, quite often you can find preloved gifts that hold sentimental value.
Buy experiences: A voucher or ticket won't end up in landfill.
Shop responsibly: Be present while shopping, and ask yourself: If I buy this, when it's finished, broken or no longer useful, will it end up in landfill?
Make your own gifts: If you can create something that your loved one will hold onto for years to come, it's worth it. That personal touch really is special.
Get involved in a Secret Santa: Buying less gifts saves you money, but it also saves all that packaging that would end up in your rubbish bin.
Give gifts that promote sustainability: Sometimes all we need is the push to make change. So grab a reusable coffee cup for dad, some cotton tote bags for your sister, and a composting starter kit for mum. Planting a tree every year is a great idea too!
Bulk bin all your needs: Reduce your food packaging waste by buying from bulk food stores and bringing in your reusable jars and bags. We sell string bags that are great for this!
Donate your leftovers: There are plenty of local food drop-off areas popping up, so search your community Facebook page and give to a family that would really appreciate it.
Compost what you can: Gather up all your fruit and vege scraps, as well as egg shells and paper.
Give back: The world would be a much better place if we all got out there and volunteered at our local community or charities that resonate with us. Make this a goal of yours for New Years, you won't regret it.
Christmas time is all about being present with your family and friends, and we're lucky enough that we can soak up the sun while we're at it. If you're going to take on board any of these tips, be sure to tag us (@ecobagsnz) in your photos. We'd love to see them! And if you have any tips of your own, leave them below. Merry Christmas!
This article is included in Twinkl's Eco-Friendly and Sustainability campaign, and is part of their article Some great ideas to be more sustainable in 2021.