Custom bags – ideal for instantly recognisable brands or something a bit special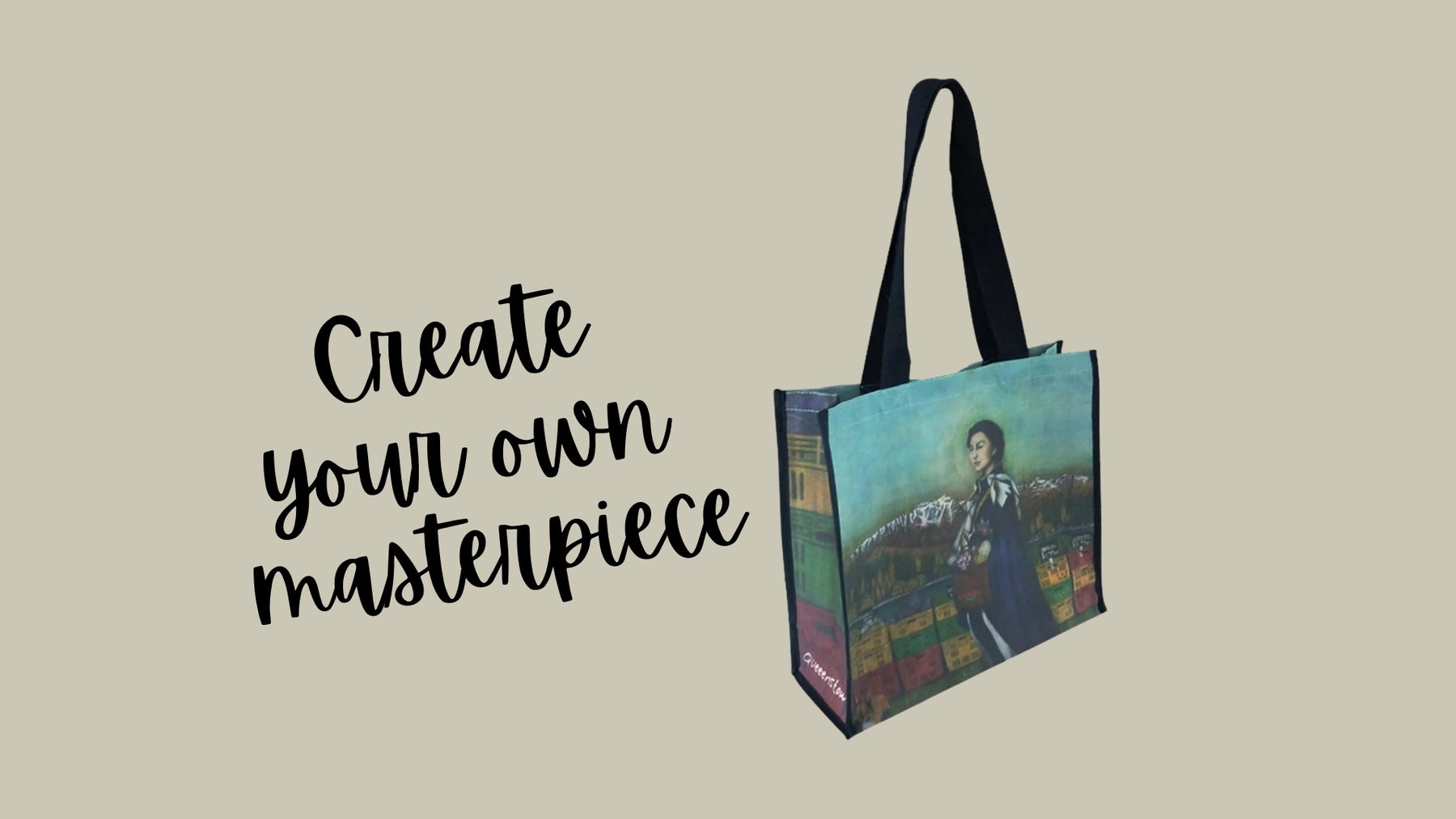 Do you have a specific bag in mind for your brand or event? We've got a huge variety of reusable tote bags listed on our website, which can be custom branded, but we can also help you design your very own bespoke bags to be manufactured in one of our Sedex certified factories.
You can choose from canvas, organic cotton, calico cotton, jute or juco. You can choose the exact size and dimensions. You can chose the handle length and style. You can specify the colours, print and branding. With our "build your own bespoke bag" option you can be the designer and creator of your own masterpiece; the options are endless!
Minimum order quantity (MOQ) for a totally custom bag is usually 1000 units. However, on rare occasions, we have come across a highly unique design that has justified a 2000 bag MOQ. And, because they're manufactured offshore, you can usually expect turnaround time to be 12 – 14 weeks.
You can expediate the process with your specifications and transit choices. Air freight is less economical but will be here quicker than sea freight – and it's all those types of considerations that will determine your expected time of arrival (ETA). Generally speaking, the longer lead time you allow the better cost we can achieve for you.
Take a look at some of the custom designs we've produced for our customers for inspiration: ECV-21 Build Your Own Bespoke Bag
To price up your bespoke bag, please enter as many details as you can here: Request a Quote
"I now have a beautiful range of bags with extremely elegant branding. My customers are extremely happy to have such a quality garment bag."
- Kevin Moore Design
"The wonderful tote bags you made for our upcoming exhibition look amazing and have exceeded our expectations."
- Auckland Museum
"They did what they said, were timely, and focused on delivering a great product. Our bags are beyond perfect, we couldn't be more pleased!"
- YUM Granola