Join the fight against modern slavery by choosing Fairtrade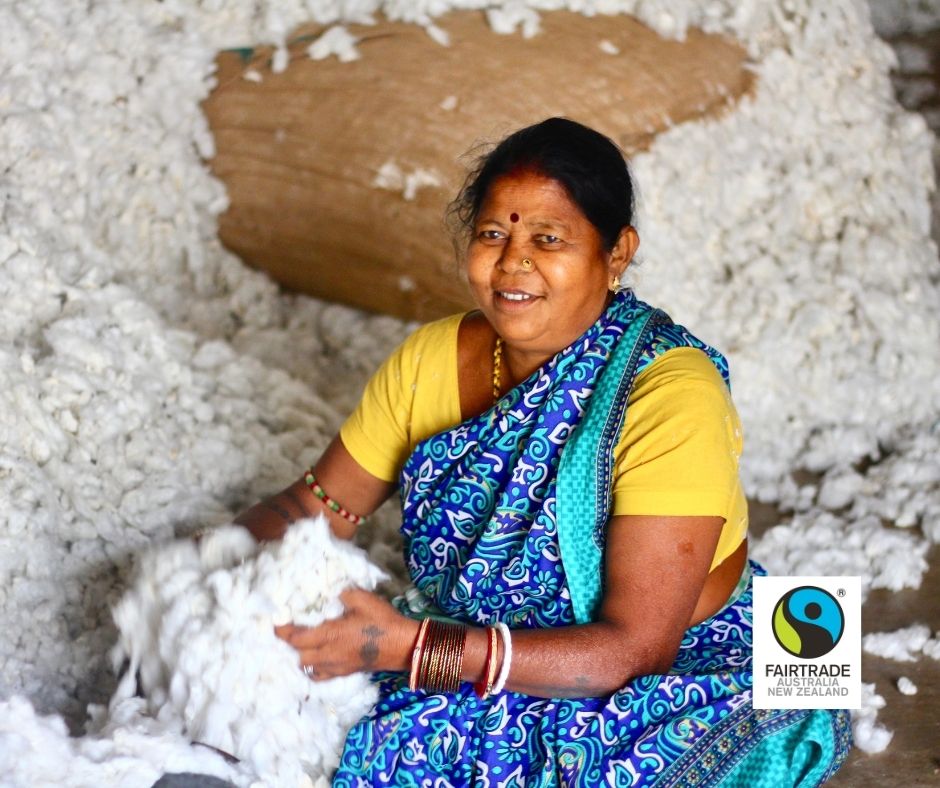 Seeing as it's Fairtrade Fortnight, we're taking this opportunity to tell you a little about modern slavery. Sounds like something you'd never need to care about, right? But, unfortunately, slavery is more relevant than you probably imagine. Recently, some local businesses and individuals have been lobbying the NZ government to set laws that combat modern slavery.
Right now, there are over 40 million slaves in the world – that's one in every 200 people. They might be children working instead of going to school on cocoa farms in Africa. Or they could be women enslaved in garment manufacturing in India. And, the problem is close to home too. Over two thirds of the world's slaves live in Asia Pacific. The problem is not limited to a particular region or sector: virtually every supply chain globally is affected by this cruel injustice. The reality is, goods made by slavery are probably scattered throughout your house.
That's where our relationship with Fairtrade comes in. We work with Fairtrade because their systems address the root cause of slavery: poverty. They also have ways of checking every part of the supply chain to find out if there's a chance that the people involved are not being treated fairly. Mostly, Fairtrade farmers are supported well enough in their work that this doesn't happen but if it does, then the Fairtrade system helps the whole community to find a way to do things better. It's not about judgement, just fairness.
What's the world you want?
We want a world where slavery is not an issue anywhere, for anyone. Hopefully you agree and perhaps that's why you support our business?
Fairtrade was part of the movement to adopt Modern Slavery Legislation in Australia and the UK. Alongside other Fairtrade New Zealand licensees we signed an open letter calling on the government here in NZ to legislate against the use of slave labour. However, government action is only part of the story. It is businesses, like ours, who are ultimately accountable for their own supply chains. Partnering with Fairtrade makes that easier for us and shows other businesses that there is a better way.
We're proud to partner with Fairtrade to be part of this Fairtrade Fortnight. Together we're choosing a world where the environment is taken care of, women are respected and everyone is treated fairly. When you shop, choose the world you want. Choose our Fairtrade products for a fairer future.